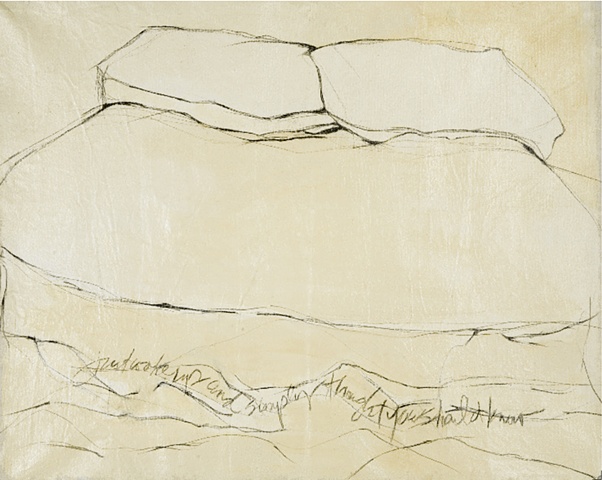 just woke up and simply thought you should know...
pencil, acrylic on canvas
104 cm x 124 cm / 3'4" x 4'
2003
Waking to fly from Venice to New York one morning with a strong sensation
to make this image. I quickly scrawled the words on a canvas scrap laying about the studio
and stuffed it in the luggage. In New York I worked, then returning to Venice I set to fraying the canvas edges...
I can not however remember what it is I thought he should know.